News & press releases
CLASS presents real-time distributed big-data analytics technology at Smart City Expo Congress in Barcelona
CLASS is participating in Smart City Expo Congress in Barcelona (13-15 November 2018). The booth, hosted by the Italian Agency for Territorial Cooperation, is supported by CLASS partner the City of Modena, which is presenting the project to attendees.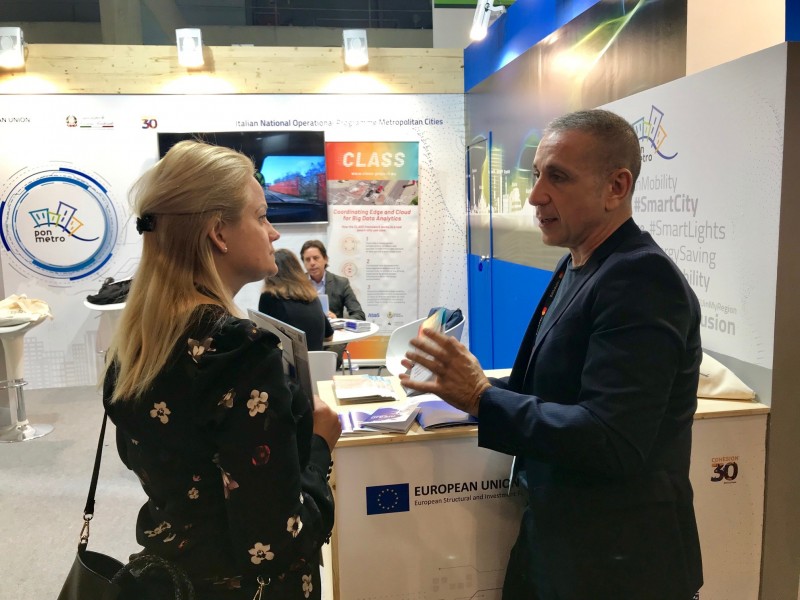 Smart City Expo World Congress is one of the main global events on smart cities. Taking place in Barcelona (Spain), the congress attracts over 18,700 registered attendees. This year's edition, with a theme of "Cities to live in", explores how cities can become the best possible places for their citizens to live, work and thrive.
In this context, CLASS brings its expertise in connected cars and big data management. The CLASS software architecture features the coordination of edge and cloud computing resources, real-time data distribution and the combination of data-in-motion and data-at rest analytics. These characteristics can enable use cases such as intelligent traffic management and Advanced Driving Assistance Systems (ADAS).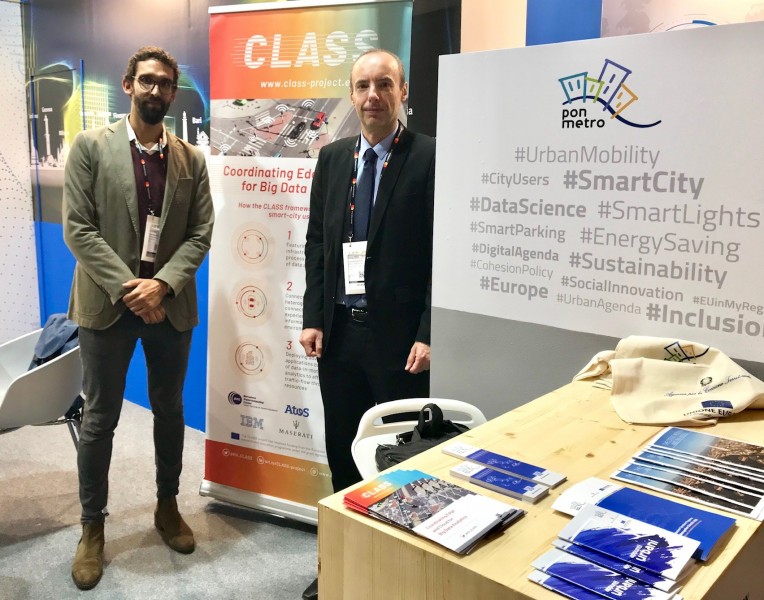 Eduardo Quiñones, CLASS principal investigator, said: "The presence of CLASS at the Smart City World Congress is a great opportunity not only to promote the real-time distributed big-data analytics technology CLASS is developing, but also to create synergies with other cities and industry."
Participating in the congress allows CLASS to network with other cities and organisations, targeting a wide audience. Building on this success, CLASS will be able to present new results and features of the project at future editions of Smart City Expo Congress.