News & press releases
CLASS F2F meeting: Entering the final project phase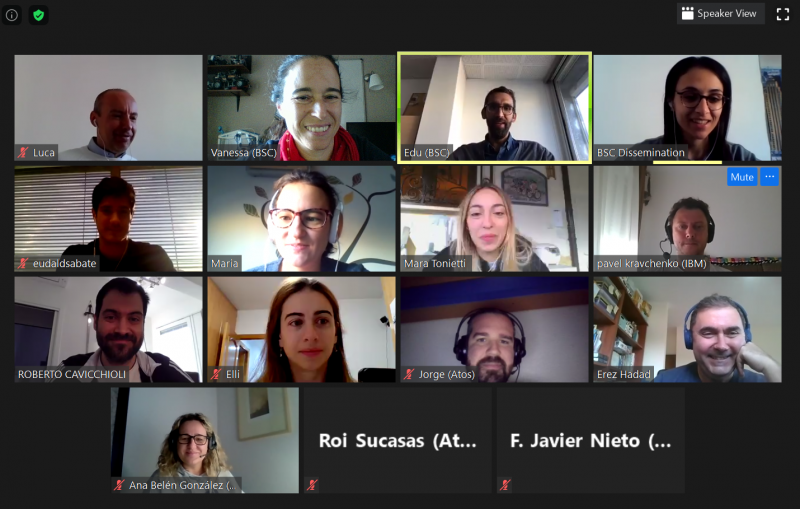 The CLASS project has entered its final phase! During our recent digital F2F meeting that was held online on 13-14 October 2020 our partners discussed the latest developments in terms of the technical progress, use case demonstration timeline, and dissemination and exploitation activities.
Due to the complicated circumstances caused by Covid-19, all actions and consequently the initial timetable of the integration of the different software components of the CLASS architecture had to be adjusted.
During the first day of our online meeting, we focused on the updates of the progress made by each Work Package (WP) in the past months. Comune di Modena talked about the smart city use case tested in the MASA area of Modena, while IBM and Atos gave information on the development status of the data analytics platform. BSC reported on the CLASS orchestrator and development of the use case integrator. Furthermore, Atos also explained the advances of the Rotterdam layer of the infrastructure, while UNIMORE provided details on the edge support layer.
The dissemination and exploitation WP along with the project management WP informed the partners about the ongoing activities and future goals, as well as administrative issues related to Covid-19, among others.
On the second day, Maserati's presentation on the status of the use case and car vehicles was followed by in-depth technical conversations. The team used the opportunity to discuss the identification and status of the use case integration activities and elaborate on the updated timetable of the project.
Thanks to all the team members for their hard work so far and we hope to be able to meet in person next time!
Stay tuned for the CLASS latest events and news and follow us on Twitter and LinkedIn so that you don't miss a single update!